Abuse a critical issue for women with disabilities, who suffer almost twice the rate of violence and exploitation as those without disabilities. Experiencing verbal, physical, and sexual mistreatment is pervasive among people with disabilities because they are often in positions where others have power over them. In addition to the more well-known forms of mistreatment, abuse for women with disabilities can come in the form of being denied basic care and assistive aids or being improperly medicated.
A contributing factor is that women themselves often lack information about what is happening to them, do not know how to protect themselves, and often choose to remain silent. The embarrassment they feel that stops them from talking about these issues often leaves them exposed to risk, harm, and abuse.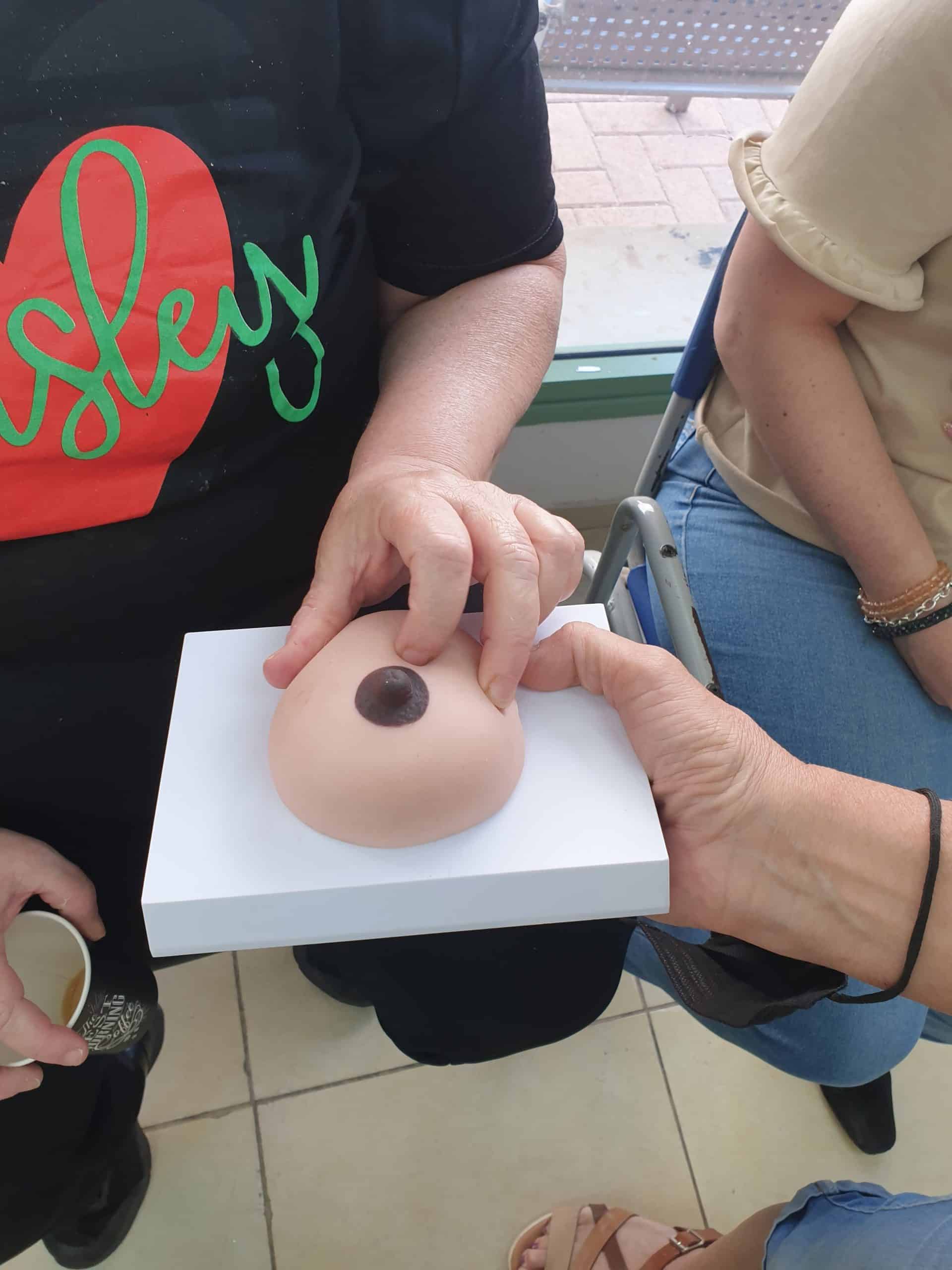 In addition, too often, family members, caregivers and the public do not treat people with disabilities as adults with agency over their own lives. Regarding their sexuality, the cultural message to people with disabilities is often, "you are not sexual," or variations on the theme of "you can't handle this subject because it will give you ideas."
This summer, thanks to a generous grant from the L'Oréal fund for Women, we kicked-off the program, "Self-Advocacy & Empowerment for Women." The program helps women to find their inner strength, understand sexuality and their sexual rights, as well as recognize and protect themselves against potentially harmful relationships. Through the program, we give women with disabilities a forum to have a dialogue about these issues. Our facilitators provide information to reduce knowledge gaps and identify and prevent mistreatment.  They also provide tools and resources to overcome unhealthy situations. 
Feedback so far from the facilitated group in Rosh Ha'Ayin is that the women are thrilled and grateful to be discussing real-life issues as well as learning about self-advocacy and sexuality, as well as strategies and resources for well-being and safety.
The women began the program by learning to challenge gender stereotypes and beauty standards. They identified their internal strengths in the face of their disabilities. They learned about health, the body and sexuality through teaching aids, frank discussions, and yoga.
The program is past the half-way mark, with future sessions to cover the fundamental human rights of healthy relationships, love, and sexuality. As part of the discussion on abuse they will work on assertive communication skills and create tools for seeking help, including cards that list various emergency centers. At the end of the program, they will meet at the L'Oréal's Tel Aviv offices for a festive gathering.
The Program's goal for next year is to open four more groups. The long-term goal is to expand beyond the 400 women who participate in Chimes Israel programs. For this to happen, we seek additional funding. If you are interested in donating to the continuation of this very important program, please click this link for more information.