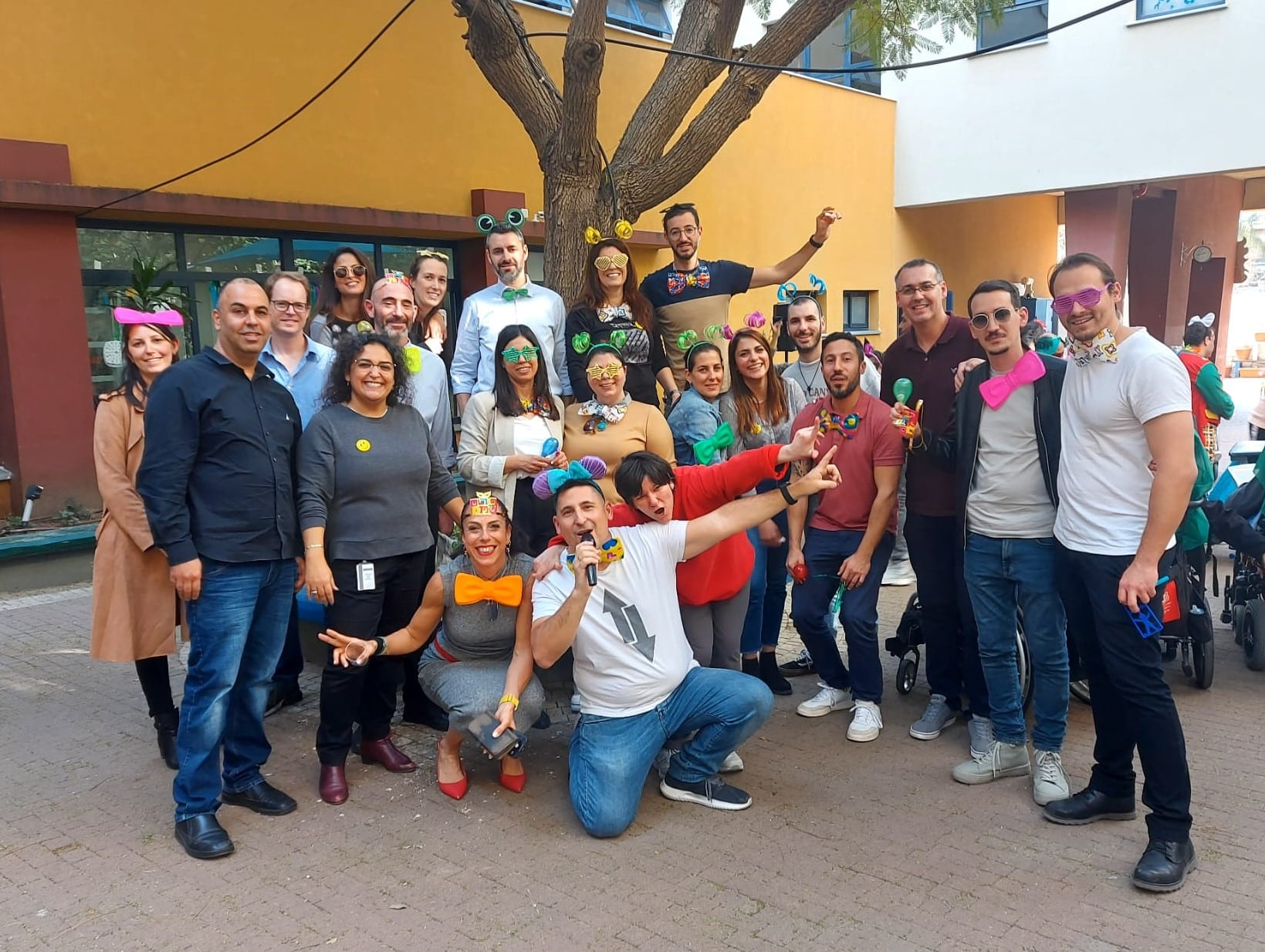 They say that those who bring sunshine into the lives of others cannot keep it from themselves. We know something is working when volunteers choose to come back and visit us! For both the Purim holiday and International Good Deeds Day, many groups of corporate volunteers came to cheer, help and, above all, do good.  We were excited to see familiar faces from previous years, meet new people, and have fun together!  
For Purim many volunteers from Teva Pharmceuticals came helped make costumes and danced their heart out with our clients at a well-earned party that included good music with a volunteer DJ, fantastic Purim decorations, and Mishloach Manot deliveries! Employees at Clal Insurance not only returned for a second year to celebrate with us at the Tel Aviv Aliza Adult Nursing Day Center, but also came equipped with costumes, treats, Purim decorations, and contagious enthusiasm that put smiles on our clients' faces. It was delicious, celebratory and colorful!
For Good Deeds Day, numerous volunteers came to our centers in Tel Aviv, Rosh HaAyin, Kfar Saba, Taibe, and Kfar Kassem to assist our adult sheltered workers on the job, play with our afterschool kids, cheer us with a medical clown, lead a nutrition workshop, improve our facilities and much more. A huge thank you to all of you who brought sunshine into our lives from HP health centers, Clalit Health Maintenance Organization, Bank Hapoalim, Clal Insurance and Teva Pharmaceuticals! We rise by lifting others.