It is very important to the mental health of our clients that they have a break from our centers and experience enrichment activities out in the community. The outings often require personal guidance and due to staffing constraints, these activities can only be carried out with the help of volunteers. Recently, volunteers accompanied us on the following adventures, leaving huge smiles on our clients' faces and a desire for more.
Admiring the Animals with Teva Pharmaceuticals
Teva Pharmaceuticals' employees have been volunteering with Chimes for many years. This time, as usual, the workers arrived with energy and enthusiasm for a safari adventure with clients from Chimes Achikam employment continuum in Tel Aviv. At the beginning of the tour we divided into pairs of volunteers and clients and set out to discover the world of animals throughout the safari. Together the pairs were engaged and filled with joie de vivre, from a fun and enriching tour of the safari. 
Cruising the Sea with Shlomo Insurance
Shlomo Insurance employees and Chimes Tel Aviv Achikam employment continuum clients met at the Herzliya marina for a day on the high seas. The volunteers and the excited clients formed a strong and cohesive connection, and idyllic views of both the sea and marina made for a lovely voyage. 
Phoenix Insurance Make Magic with Our Children
The employees of Phoenix Insurance visited the Enoch after school program in Tel Aviv for activities with the children. The meeting included creative collaboration between the volunteers and children in the making of magical 3-D clay dioramas. It was colorful, creative and joyful.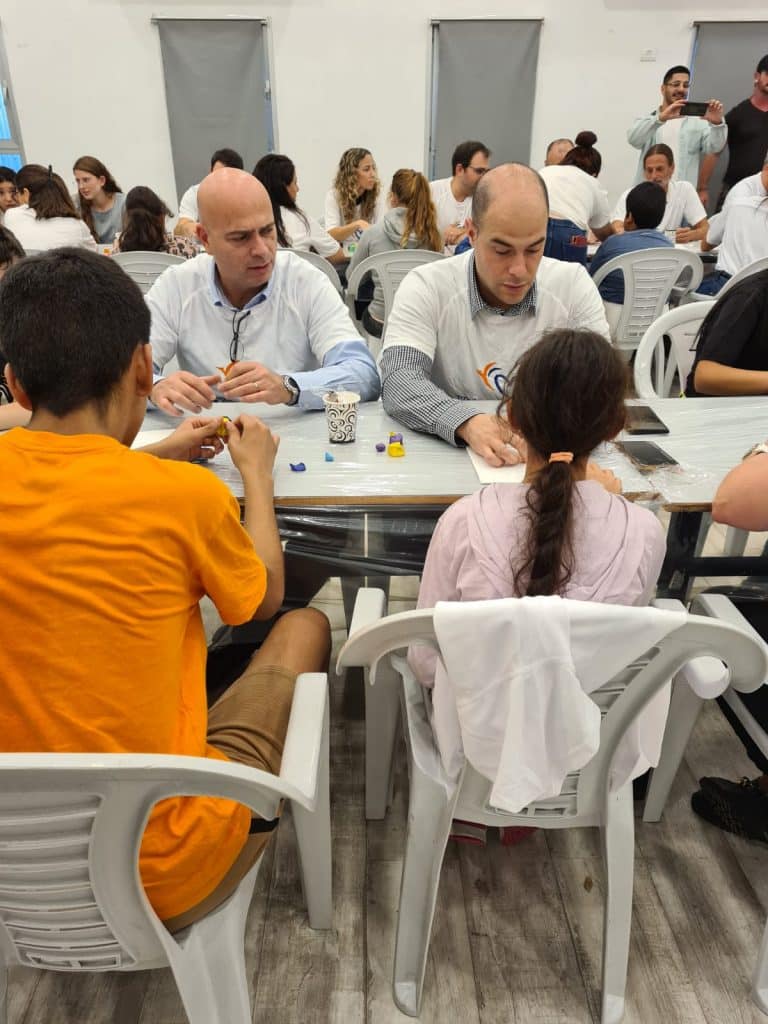 Harel Insurance, MG Group, and Siemens Heathcare Provide Valuable Interaction with Sheltered Workers
Thank you to employees from Harel Insurance, MG Group, and Siemens Heathcare who visited our clients at our Rosh HaAyin sheltered work factory.  There volunteers interacted with them in a way that made each person feel special as they helped them complete their daily work. 
We are deeply grateful to every volunteer who dedicated their time to us, for the sweet memories we made together, and even for the snacks they made sure to bring with them along the way. We look forward to seeing you again!