Chimes Israel's supportive community services makes it possible for adults (ages 18 and older) with mild-to-moderate intellectual/developmental disabilities to achieve a high degree of autonomy and self-reliance. Unique in Israel, it is the only program of its kind that supports the ongoing requirements of independently living adults with special needs.
The program's beneficiaries often come from economically disadvantaged families who do not have the time and resources to take on the daily responsibility of supporting a person with disabilities living on their own. Each person served receives support from a personal mentor who develops, with the participant and social workers, an individualized rehabilitation plan for daily life activities such as food preparation, hygiene, housekeeping, using community services, work and recreational activities. The mentor meets with them at their home on a weekly basis, is in touch by phone daily, and will accompany them to doctor and therapist appointments, monitoring drug intake and other regimens. They will also formalize their natural support system (family, neighbors, guardians) to ensure that there is continuous attention and intervention as needed.
The supportive community program operates in Tel Aviv-Jaffa, Petah Tikva and Kfar Saba. For the program's first three years it was funded independently through public support. The State of Israel recognized the value of providing people with disabilities the necessary extra help to live independently, and the program is now under the supervision and financially supported by Israel's Ministry of Welfare in cooperation with local authorities.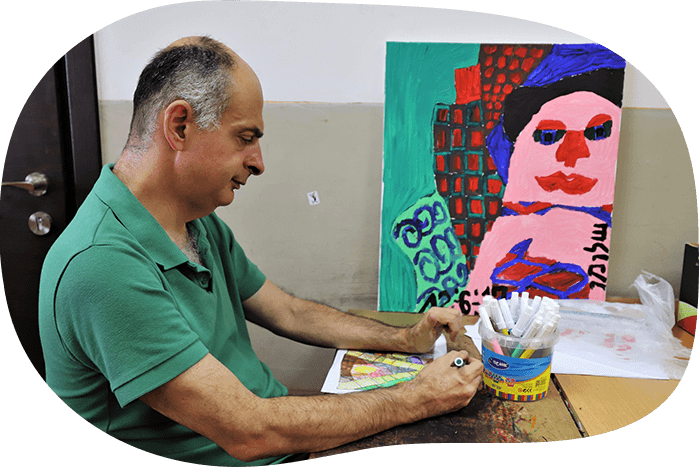 You can help Support Chimes Israel improve the quality of life for people with disabilities